Products tagged with 'dress forms & mannequins'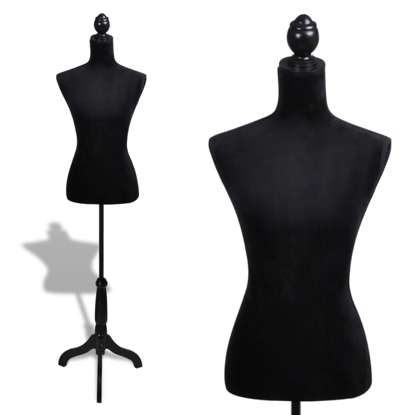 This ladies bust is a must have for fashion, textile and garment display. The torso is made of velvet, ensuring its crease resistance and dimension stability. The height is adjustable while the body and stand is solid.
This is our beautiful Female Mannequin Torso which is made from strong Styrofoam and comes with an height-adjustable Tripod Stand. You can use it to display your products in a window, on a counter, on a tiered display shelf, or on the floor. It will surely help to draw people's eyes to your display.
This is our white female mannequin torso which is made from strong Styrofoam and comes with a height-adjustable tripod stand. You can use it to display your products in a window, on a counter, on a tiered display shelf, or on the floor. It will surely help to draw people's eyes to your display. Feature